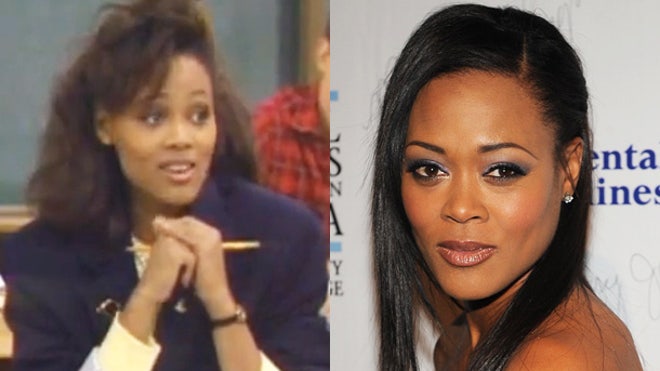 Actress Robin Givens is back in the news, after her former husband Mike Tyson recently confessed to an unusual love triangle between him, Robin and her then boyfriend, a very young Brad Pitt! Beside being the former Mrs. Tyson and the former fling of Brad Pitt, Givens was also part of the groundbreaking, multiracial ensemble cast on TV's "Head of the Class," a show which debuted 26 years ago and ran from 1986 to 1990. "Head of the Class" showcased a group of gifted students at a New York City public high school, but it wasn't your run-of-the-mill sitcom.
Our friends at Snakkle.com
help us catch up with Robin as well as all the stars of the classic TV show to see where they are today.


Read more: Here